This'll be a long entry, so bear with me! So it all started (as I heard) when a representative from a group of pirate rebels came to Puddleby to warn us of a Darshak attack, and offer alliance.
He seemed true to his word when the Darshak came ashore in great force.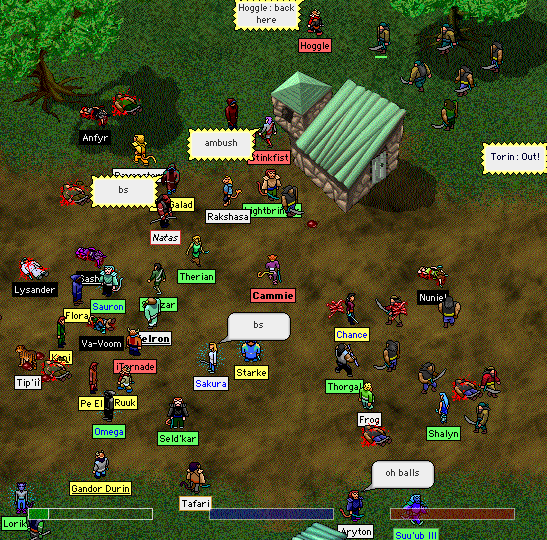 We advanced to west town and were fired on by some sort of fire cannons. This group of Shaks seemed to have more advanced weaponry than ones we've fought in the past.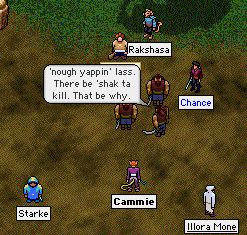 Chance tried to engage the rebels who fought alongside us in conversation, but they were tight-lipped about everything but destroying the Shaks. Other exiles were not so patient and killed rebels on sight, causing them to turn on us and double our enemies.
As usual, the guards were of no use whatsoever!
Haffron thins the ranks with her Lava Cloak: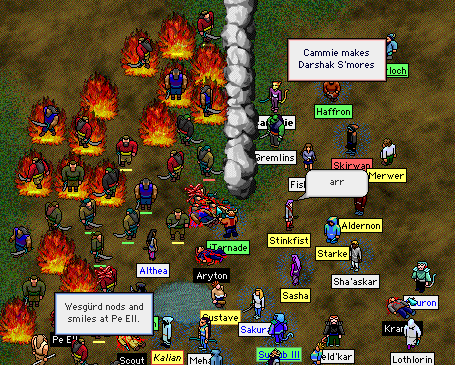 Darshaks roasting on an open fire, vermine nipping at your nose...
This fella was "Captain" Pelius Direstorm, who said he was avenging his uncle. Who's your uncle, again? And is that puffy shirt supposed to scare us??
I heard that Pelius was later defeated by the darshak rebels, though this reporter was, um, indisposed at the time.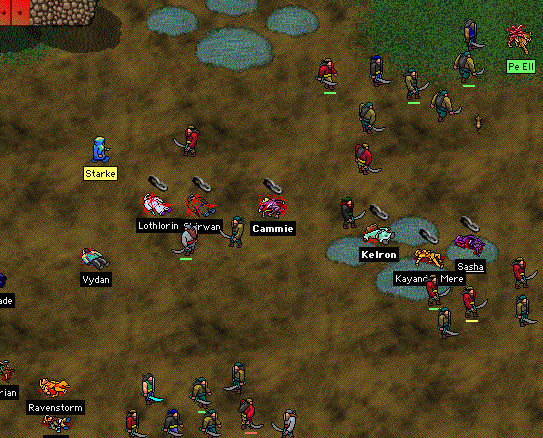 Yeah, this is pretty much just a regular day for me...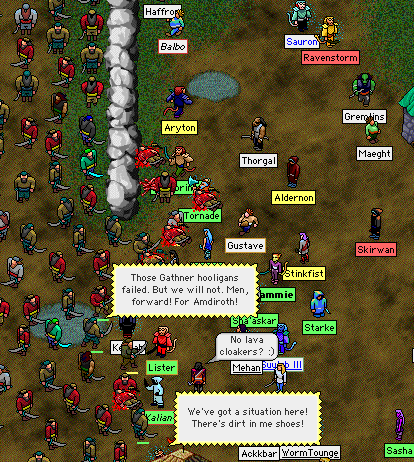 Wait,
another
crew of Shaks? These guys really need to all stop shopping at the same store!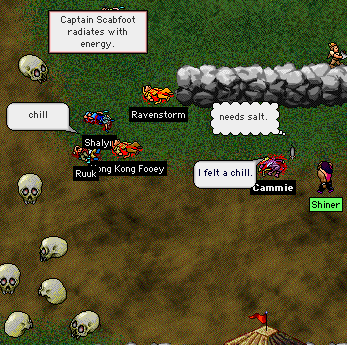 The creepiest part of the whole thing? Not the bloodthirsty pirates nor life-sucking skulls, but the conscious (and apparently, wannabe gourmet) rats! Was the (now deceased) Captain Scabfoot responsible, or will sentient rats be our ultimate downfall? Stay tuned!
As for the Darshak crews and the rebels, I'm sure we've not heard the last from them. I hope we'll be able to unite against the common enemy to win the war, as I fear some bad blood was formed among our own ranks this battle.
Til next time,
~ Cammie
Cammie's Story ~ Darshaks, rebels, and... talking rats?!