Well for the last MAP hunt I was feelin kinda lonely and decided to invite... everybody. And everybody showed up! So off we went to the Foothills.
A certain new clan showed up in large number: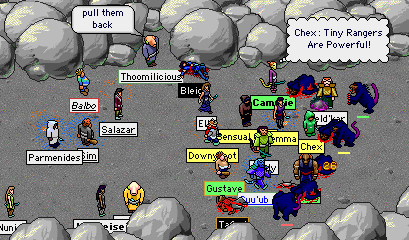 MAP is a TRAP?!
I so wanted a trophy made of the Large Midnight Wendy, but not at the expense of future tagging! Ah, if only us exiles could practice taxidermy in the field...
Well the group was way too big and smushy for Foothills, so on we trekked to the Orga Outback: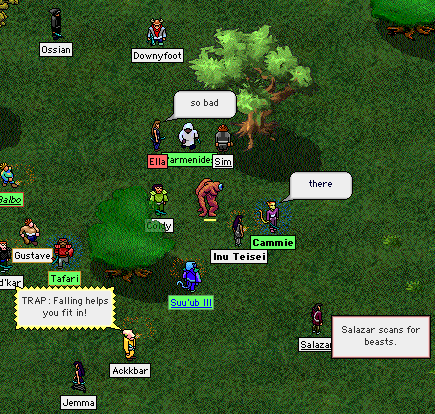 I hope everyone had fun and managed to get some hits in. I'm glad that MAP is umm, on the map! :D
While returning to town we heard reports of town being overrun by ugly Abyssal things! So I raced back to fall, I mean help out!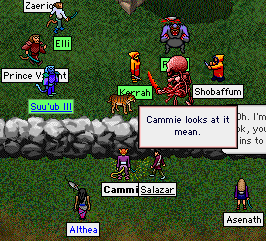 See it cowering in fear? ... It cowered, I tell ya!!
They were everywhere, they even followed folks into the Temple. Terrible manners!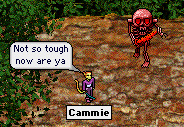 At least I finally got my trophy. =)
Til next time,
~ Cammie
Cammie's Story ~ MAP invaded by Abyssal Hunters! Sorta