Well these next few entries are gonna be all about my wedding and honeymoon, so if you want sketches of me falling, I mean, fighting vicious beasts, ya might wanna skip ahead to the Ash Open Hunt entry. I fell a
lot
.
My wedding day finally arrived! I was so nervous and excited!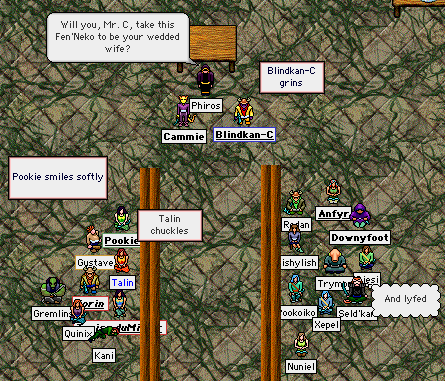 The ceremony was performed by Phiros, and he did a wonderful job!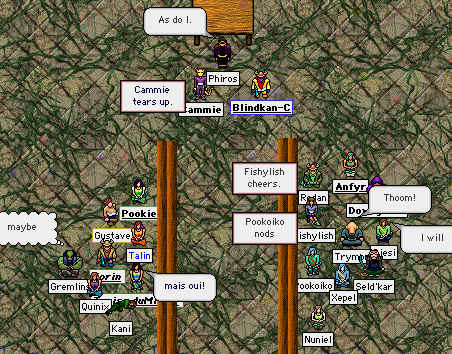 An outpouring of love and support from our friends and guests. I was getting a little misty-eyed at this point!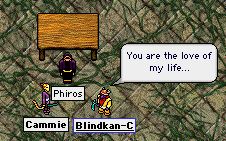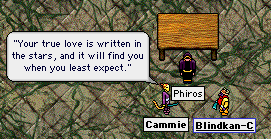 We exchange the vows we wrote for each other... *sniffle*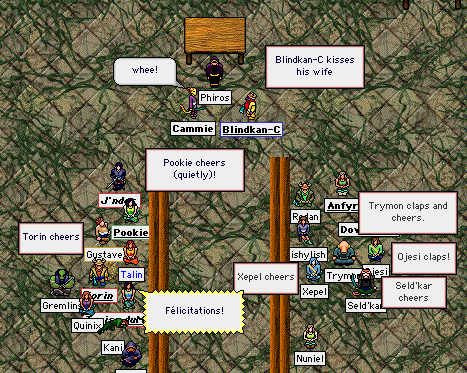 Omigosh we're married! Wheee!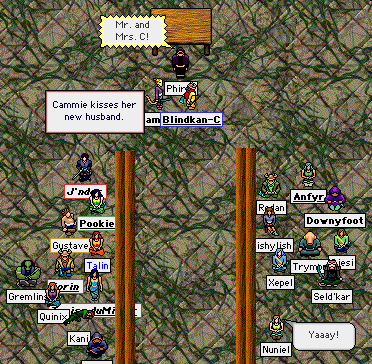 Overcome with emotion, I kiss my new husband. Come on Cammie, keep it together, it's almost over...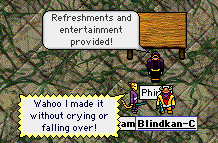 Wahoo!
I vow ~ "My mother always said, your true love is written in the stars and it will find you when you least expect it. I sure never expected it would be here, in this lonely life of exile. But I've found a new life, a new beginning with my dearest friend and true love. Somewhere, that star my mother showed me so many years ago is shining down brightly on us... and will shine eternally, like our love."
Onto the reception!! Join us, won't you?
Til next time,
~ Cammie
Cammie's Story ~ Here comes the Bride!