After the wedding, we held a reception in Bard's Field with beer, goodies, and of course bards!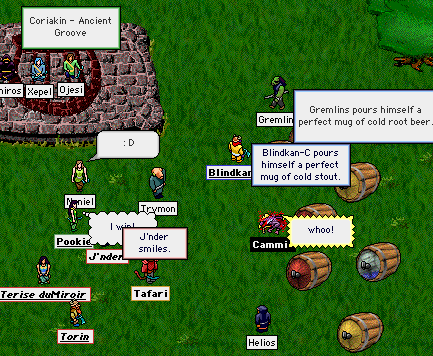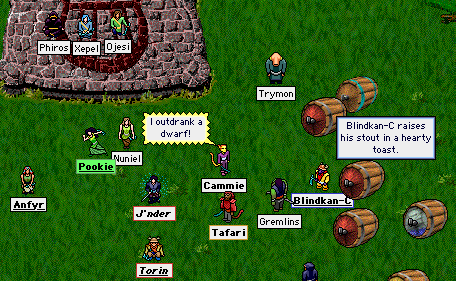 I suppose technically he outdrank me since he didn't fall down, but I'm still proud of my accomplishment! :D
The band gets into the spirit!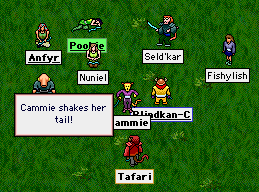 I perform a dance from my homeland, while my husband shows off his own skill. Who knew dwarves could dance?? He's so full of surprises. :)
My sincerest thanks and love to all those who participated in and attended the wedding and reception, gave us gifts, and offered their support. You helped make our special day everything I dreamed of, and more. I am truly blessed!
Finally, what wedding day is complete without a slime invasion?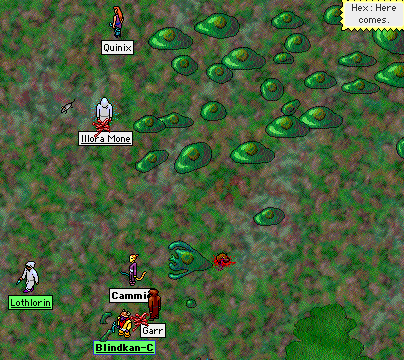 I wonder if they smelled the beer? Luckily, they were too late to crash the party!
Well we're off to our honeymoon in Peaceton, I'll send postcards!
Til next time,
~ Cammie
Cammie's Story ~ Eat, drink, and get slimed!