I always enjoy lounging by (and sometimes in) the pretty waterfall:
Who says Fens don't like to swim? ;)
Neener neener!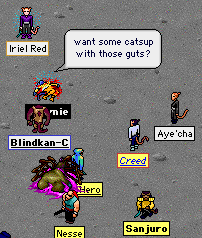 My Lyfe hubby tried to eat my poor squished guts. Luckily for all he was cured not long after this!
While we defeated the nasty noids with relative ease, the real trouble happened on the way out.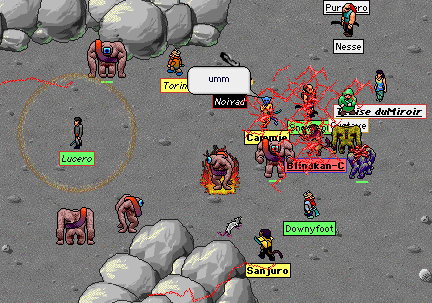 AIYEEE which way is out again?!
Last Fen standing! Go Iriel! :D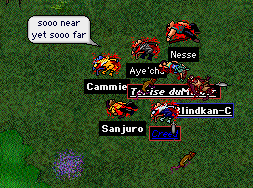 Our chainer Bulgatra fell and went through the portal after a very heroic run. After soaking up the ambience for a bit, we were eventually rescued and returned to town. Tanks all for another fun Open Hunt! I only wish we could have stopped by Book 1 so the hubby could train more sexy pf ;) but we lacked healing power. Hopefully we'll make it on the next trip!
Til next time,
~ Cammie
Cammie's Story ~ Stompin' through the Pitch Caves