Cammie's Story ~ Carnival, theater, and death!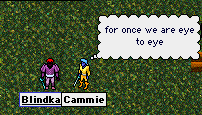 The carnival came to town, and we had fun dressing as carnies. While it was nice being on the same level, I missed the beard soon enough. :D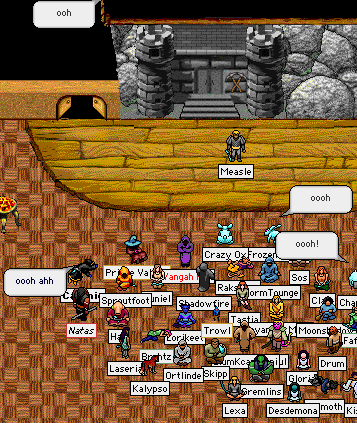 Puddleby Players debuted their new (musical) masterpiece, the Wizard of Peaceton! Here everyone admires the new backdrops designed by Fen Pres Largo. Ooh ahh!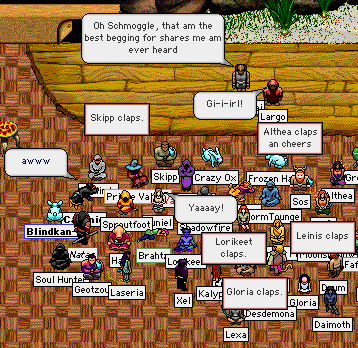 The story was very touching about a subject dear to my heart, an interracial romance! I laughed, I cried, I only winced a couple times at the singing. Bravo Puddleby Players!

Speaking of singing, I'm not sure my unique gift is appreciated...





Hmmmph!

This week's Open Hunt went to Metz. Fighting is becoming difficult with my ever-increasing belly, but I managed to have some fun. :D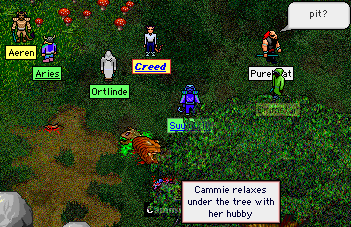 A little quality time together, courtesy of some Haremaus.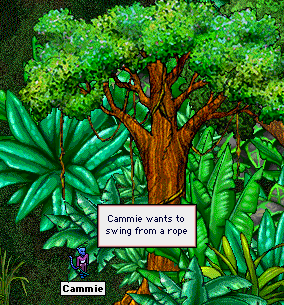 Wheeee! Oh hey, where'd everybody go?




I just had to ask...

Til next time,
~ Cammie