Cammie's Story ~ Town raided by exiles!

We were innocently chillin in town one day when all of a sudden, slugapalooza! Well that's not so strange, but what happened next was!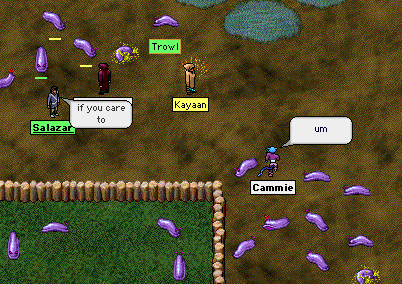 I'm not sure what happened here, but I'm pretty sure it was Trowl's fault.




I am transformed into a mighty leech... I WAS mighty, dammit! MURPLE!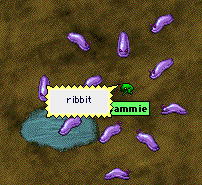 I'm still not sure if this was real or a bad 'nip trip, but it was kinda fun whatever it was. Ribbit!

Speaking of strange invasions...




Ever been walkin through town and get run over by a boat? Well, it's not nearly as much fun as it looks lemme tell ya!




Kora went one snell too far north. :D

Til next time,
~ Cammie