Cammie's Story ~ I suck slightly less now!
That's right, I have passed 3rd circle at last.
After months of taunting, finally some grudging respect from Honor. And a pretty new belt too. :)
So of course the proper way to celebrate is to get very drunk and carry on in town! We had a small, but fun party.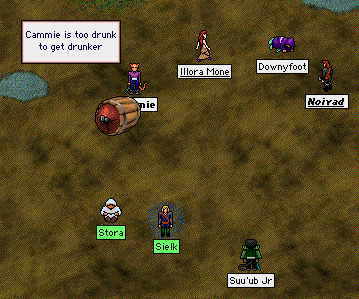 That keg was befuddling!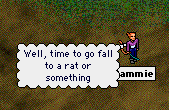 Til next time,
~ Cammie