Cammie's Story ~ The great butterfly adventure!
Oh hi there! I've been a busy Fen lately and have fallen behind in recording my adventures. *fwaps self*
Soooo we had lots of fun storming the Ruined Castle on this week's Open Hunt! A few of us were kissed by a purdy golden butterfly before we left, which I took as a sign of good luck.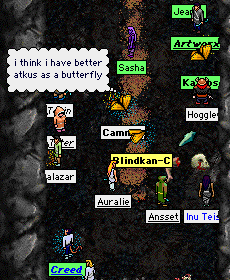 The several boosting Mystics mighta had something to do with it too...
We were doing very well mowing down the hordes of smelly Trools!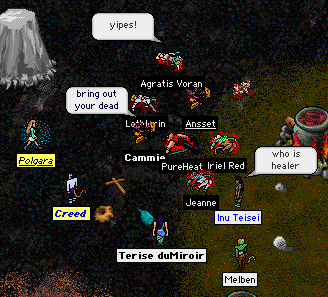 Well, mostly anyways.
Now I don't know if Trools have unusual taste in pets or if it's a by-product of their atrocious housekeeping, but this cave was infested with nasty Myrms!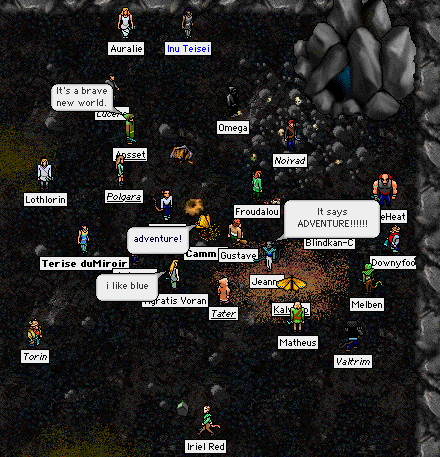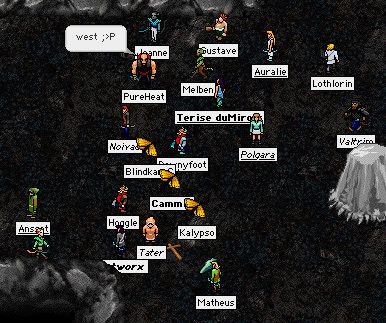 Standard Butterfly Formation B: it's super tactical, I swear! Unfortunately, it proved suicidal in the end. The butterflies (and most of the group!) ended up falling to the pesky Myrms. We lay fallen for a very long time, myself all alone in a dank corner. *sniff*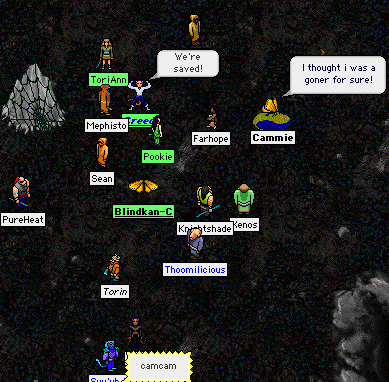 At last we were rescued by my brave Clanmate Torin (who departed :( ), my favorite Fen healer SuuuuuuubIII, and many more! We were rewarded for our bravery and compassion, though I was pretty much just lyin there decomposing the whole time. Our rescuers were brave and compassionate indeed! Tankies!! :)
After the Open Hunt, the butterflies fluttered on to other hunting grounds.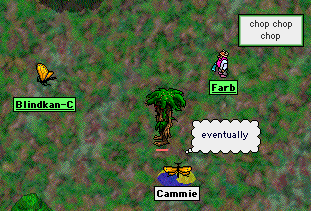 This took forever, but you try chopping down a tree with butterfly wings!
Lastly was a trip to the very creepy Ash Island *shudder* to kill some more insect... thingies. I think they were called Scarmises.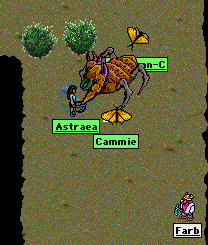 Tanks much to Astraea's mad 'zu planting skills, this was a piece of cake! And I'm not even gonna mention what else she does with the 'zu!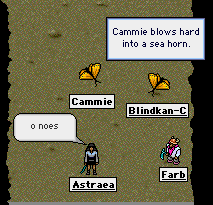 We win! Butterfly power!!
Til next time,
~ Cammie