Cammie's Story ~ Fun on the Ethereal Plane!
Well lemme tell ya, for good times you just can't beat the Ethereal Plane. A group of us went off to, well, wherever the heck the Ethereal Plane actually is, to try to forge an amulet for the Mystic Var.
Fun on Bubble Island!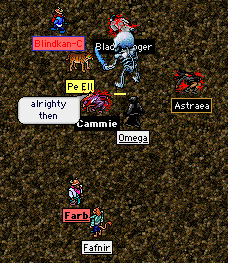 We were off to a great start...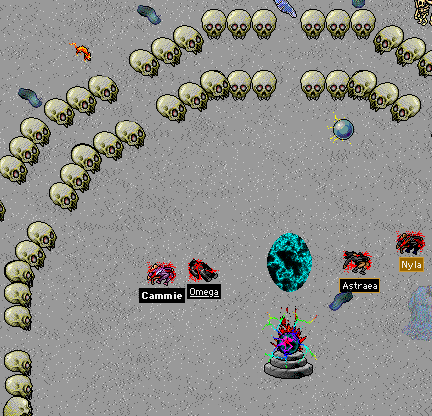 This was a fun place to fall!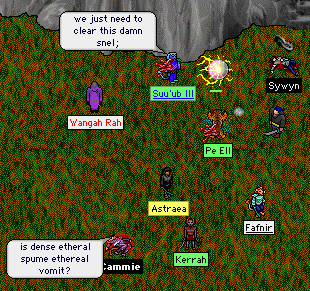 Well, it definitely wasn't milk.
Unfortunately we were unable to keep the snell clear long enough to make it to the forge, and when a Greater Death crashed the party many of us fell. My fast feets dodged the ugly thing and I attempted a mad chaining dash back to the portal. I got close-ish but then some nasty ethereal thing got me! We were eventually saved by the fierce Fen Kerrah and chained back to town. As usual, I was in way over my head but managed to have some fun anyways! I hope the next try is a success!
Til next time,
~ Cammie