Cammie's Story ~ Inaugural MAP Hunt to GI
Midlevel hunt, v.2. First we had to decide on a name!
We decided on MAP (Midbie Adventure Party). So feeling adventurous, we headed out to explore Gungla Island!
Yes, I was the first to fall. Including the Mystic. Shaduuuuup. :P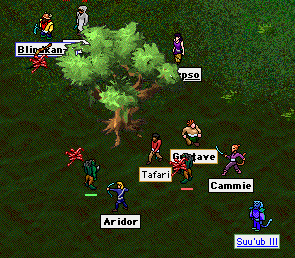 After tackling the Sand Wurms and the Snake Pit, we encountered some not-so-friendly soldiers.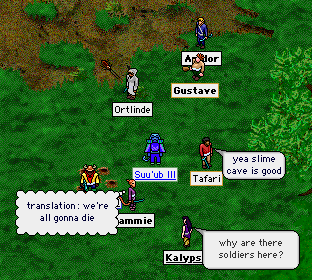 Next was the Slime cave. Some of it had, um, oozed out. Eww.
After getting thoroughly slimed, we decided to call it a hunt. I'm happy to report the hunt was a success and will now be held regularly! Tanks to all who participated and made the hunt so much fun. Hopefully sometime we'll be able to do a full exploration of this fascinating island!
Til next time,
~ Cammie