Cammie's Story ~ Storming the Ruined Castle!
This week's Open Hunt took us back to the Ruined Castle and its creepy-crawly inhabitants.
Some of us had a falling contest. I think Ackkbar won by a rather wide margin. :D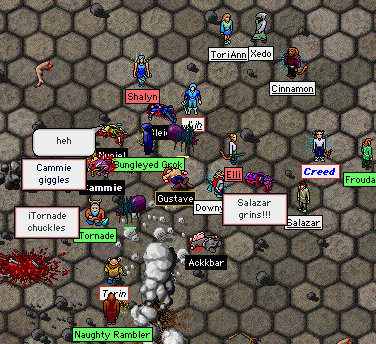 That didn't stop us all from trying, though!
Noooo, save the boosting Mystic! Even if he did steal my fierce battle cry! :P
What's great about these Open Hunts is, everyone can find their own fun. :D Even if it is sometimes... icky.
Then we ventured into the dank Trool caves. I decided to make myself useful early on!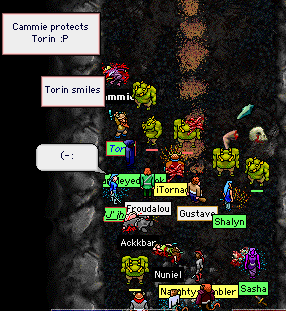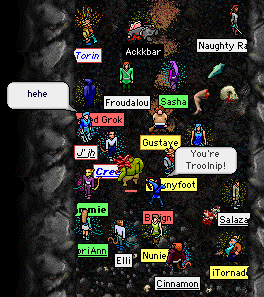 The Trools kept followin me around! They better not have any ideas about keepin Fens as pets! Grrrr.
I chained a corpse of my old nemesis the Tearer to have stuffed, and luckily had a little help getting it home safely!

My mission is, for every hunt I am on while my dear fiance travels the mainland, I will bring him a trophy as a token of my love. Aren't I sweet?? :D
Til next time,
~ Cammie