Cammie's Story ~ Open Hunt to New Ash Island
This week's Open Hunt was an exciting and dangerous exploration to the newly-discovered areas of Ash Island!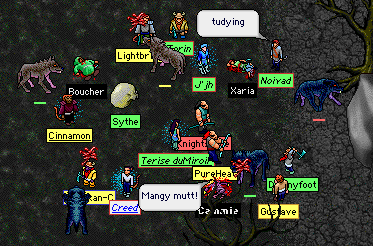 These were some big scary doggies. I couldn't even pet 'em let alone hit 'em!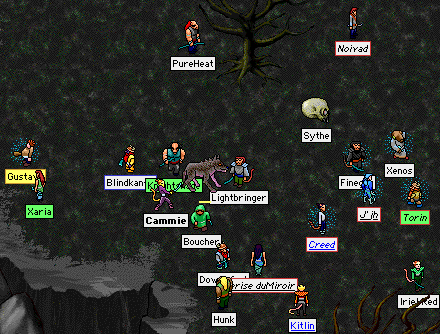 If a Fen whiffs in the forest...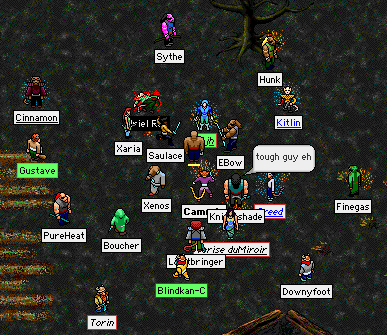 The new area is divided into Rebel camps and Darshak camps. While I'm not really sure where my loyalties lie yet, I gained a bit of Rebel esteem by killing shaks. I think? *giggle* I'm a bit confused by the whole thing!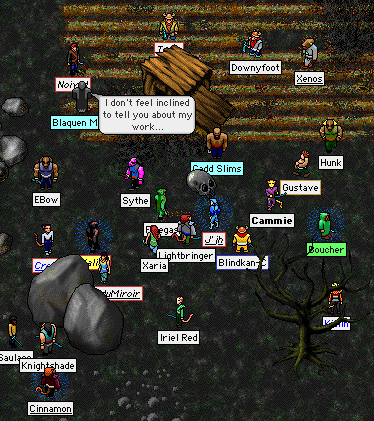 This thing shot flames out of its eyes! Having only seen one of these liches in stuffed form, it was pretty amazing to see in action!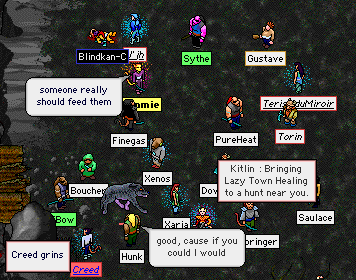 Either these guys don't take very good care of their pets, or these ferals have a strongly-developed palate for exile! Well we did end up stuffing them, but not with doggie treats. :D
This was quite an adventure and I can't wait to explore this area more! Tanks to the Open Hunt for offering the opportunity. :)
Til next time,
~ Cammie