Cammie's Story ~ Hatred's Hollow: just as much fun as it sounds!
This week's MAP hunt took us through Snagglywood and into the orga country known as Hatred's Hollow. We had a mid-size group of fighters and a couple of very brave healers. :) While we didn't encounter any Hatreds, there was still plenty of trouble to be found!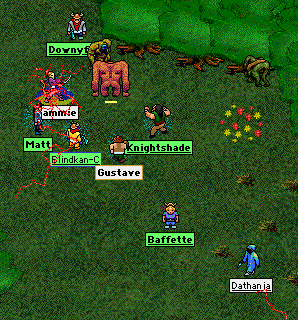 Um, ow?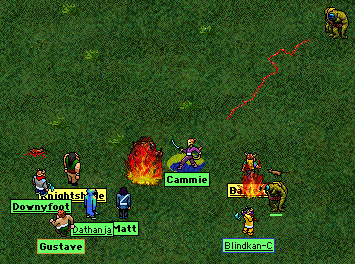 Um,
oww
? I can't really blame these guys though, if I could shoot lightning outta my paws I would too!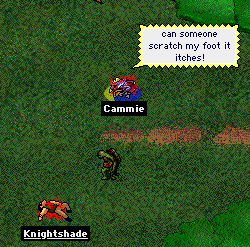 The perils of too much time fallen.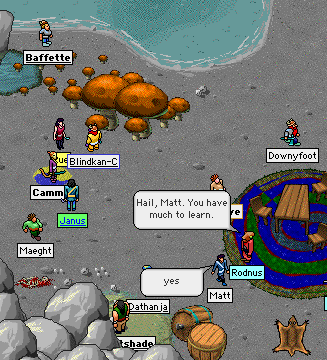 Tanks to the rescue party who got us all upright and into the trainer's grotto so's a couple folks could train with Rodnus. Another fine MAP adventure! =)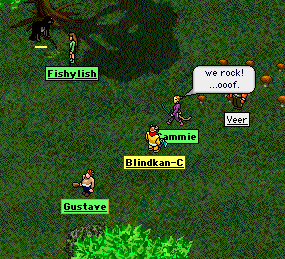 An impromptu MAP-style group celebrates after clearing day KI Cove. Luckily our swagger didn't bring any repercussions from the gods! ;)
Til next time,
~ Cammie