Cammie's Story ~ Ever have one of those days, part two!
You know... those days?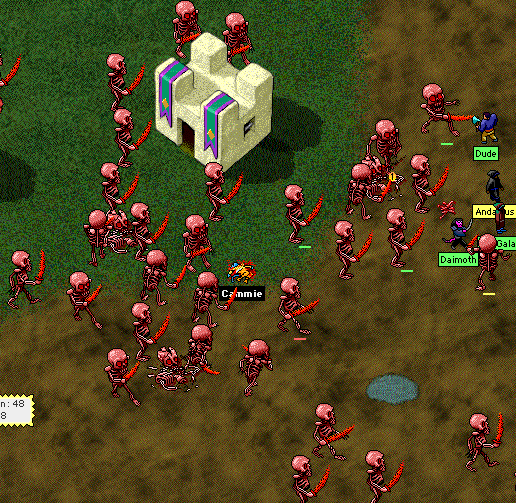 When it feels like an entire Abyssal army has tromped across your bloody corpse?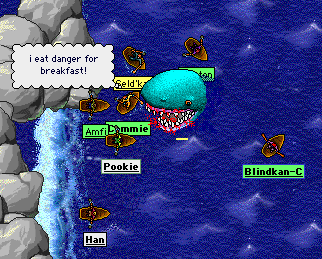 You can probably figure out who ended up being whose breakfast here...
At'n drops by Scarmis to say "hi."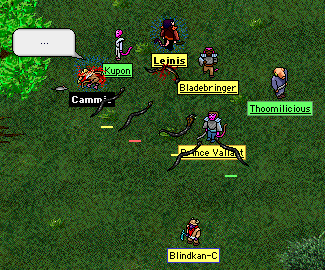 6 Cave Cobras spawning directly in front of you is always a good time!
Amazingly, Aryton actually got us out...
There was no help for poor Seld'kar though.
I probably shouldn't have sold my recipe for Chicken and Meshra Baby Stew to Haricot... *turns vaguely green*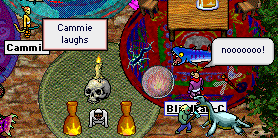 Some days, you get trapped by your own trophies! (This was, admittedly, hilarious. :D)
Til next time,
~ Cammie