Puddleby Cribs, Part two: Better Closets and Gardens!
Instead of focusing on one home this month, I'll be spotlighting 3 beautiful gardens (and one amazing closet belonging to guess-which-Clan? :D)
First we have the lovely landscaping of fellow trophy-hunter Aldernon:
I never did learn what that pink thing was, but I wonder if he calls it "Pinky?"
Next up was the Mini Mansion. Chance showed us around the beautiful garden...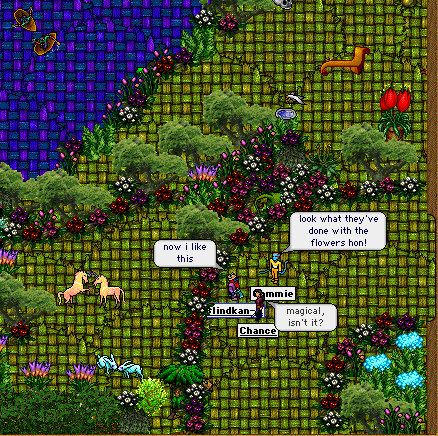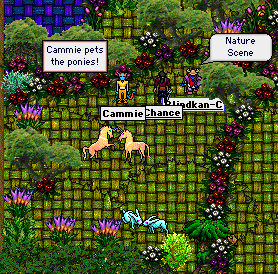 complete with frolicking bunnies and unicorns =) A magical place indeed!
And speaking of magical places... may I present the majesty that is the Mini closet!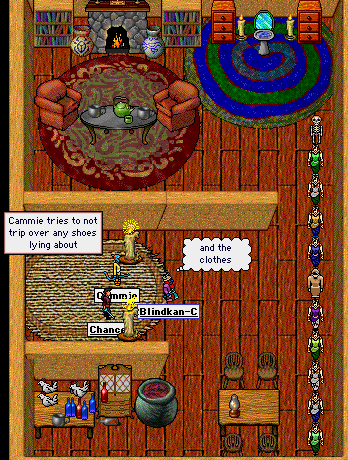 Well color this girl impressed! (At some point here the hubby got bored and wandered off... men! Honestly. :P)
Many tanks to Chance for the tour of her clan's showplace!
Last but not least, we viewed the fabulous home of Finegas and Koraleva: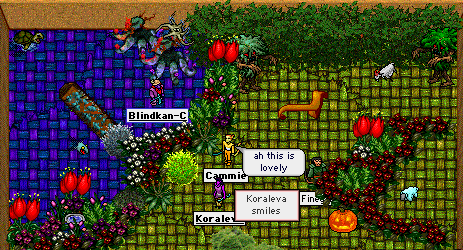 I enjoy the serenity of the garden, while hubby goes for an impromptu swim. =) I think I have been inspired by all these landscapes to try my own hand, er, paw at gardening!
It's always fun to compare trophies with a fellow enthusiast!
Tankies for the tours, everyone! Want your home to appear in Puddleby Cribs? Drop me a sunstone!
Til next time,
~ Cammie