Cammie's Story ~ In which I am easily amused!
I have certainly never denied being a silly butt. :D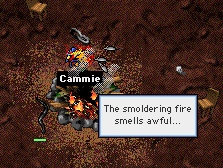 I'd imagine the burning fur has something to do with it...
These Mystic gangs are a real menace. A sparkly menace, but a menace all the same!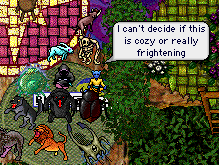 Turns out it was both... :)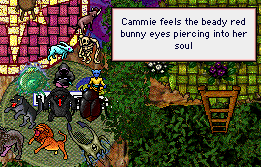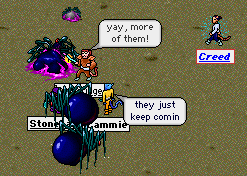 We asked for a BIG spawn, but this wasn't exactly what we had in mind...
No, it wasn't the 17 Mammoth Arachne that struck fear into PV's heart, it was the sentient Cave Cobra! Sheesh, aren't those things scary enough when they
don't
speak?!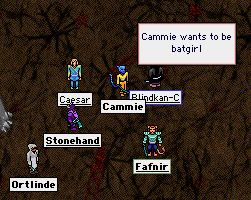 I don't remember the exact context here ~ somethin about bat morphs ~ but 'tis true all the same!
Til next time
~ Batfen