Cammie's story ~ The natives are getting restless!
It all started with the rats...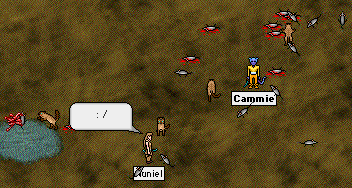 who got killed by the cats...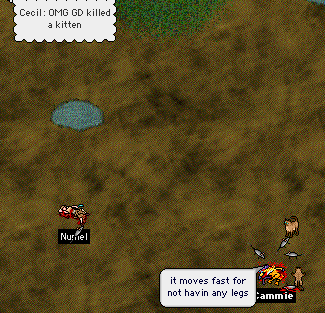 who got killed by Greater Deaths (this kitty included)!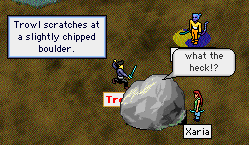 The sky is falling! The sky is falling! And it's... talking?!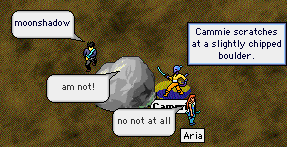 Turned out there was a poor lil halfling flattened under the rock! We chipped him loose and he made a full recovery, but the mystery rock remains... a mystery!
Then came the noids...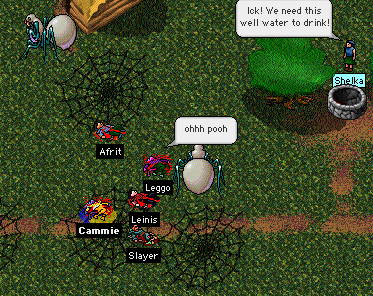 Sorry lady, we seem to have more pressing issues!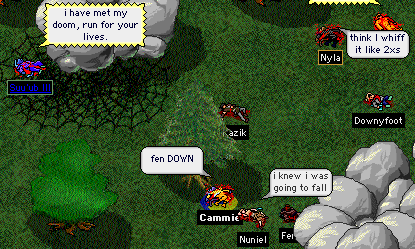 We really should have taken Suuuby's advice...
I thought I was following a large group of exiles, but I ended up here all alone! Eventually I was rescued, but...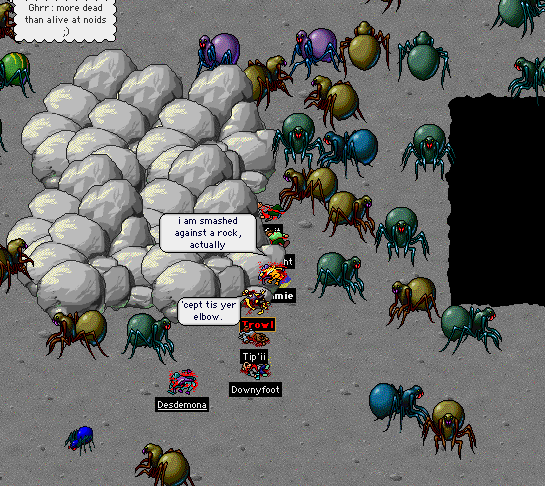 apparently I have some kind of aversion to being alive and well. We heard reports that town was under seige by Abyssal thingies while we lay fallen, and most of us departed. It was madness!
Then there was this rogue trool: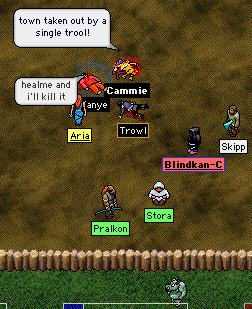 I swear he was laughin at us, too!
Til next time,
~ Cammie