Cammie's Story ~ TRAMP!
I hold TRAP entirely responsible for the following. :D
For our first official TRAMP hunt we decided to crash an Orga party!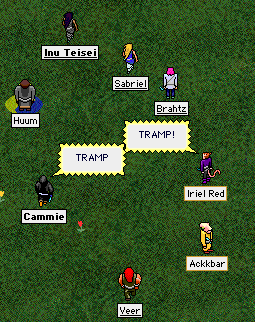 Orgas really have no sense of humor. :(
I think we're called TRAMP because we spend most of the time on our backs. :P
At some point poor Stonehand got ported to the Orga Village. Maybe the Orgas were seeking fashion tips? At any rate, it was up to TRAMP (and a few hardy helpers) to save the dwarf! If we could find him...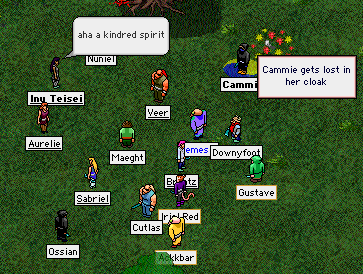 Hmm, where are those sleeves again?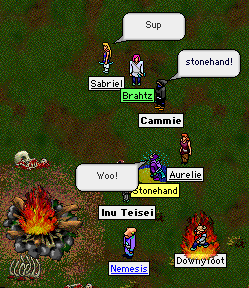 We rescued him, and no one had to rescue us. Victory! :D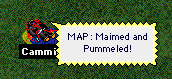 Til next time,
~ Cammie