Cammie's Story ~ Orga child care?!
Well first I gotta apologize for the long time no update, but being the momma of twin Dwarfens is just as exhausting (and wonderful) as it sounds!
Hunting right before the blessed event...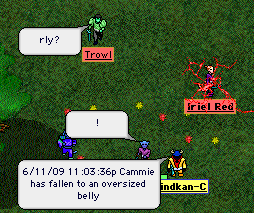 And after. :P Tanks to the healerers for not leavin my babies orphans!
And now, some random silliness =)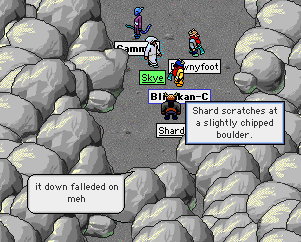 We were strollin through the foothills, when all of a sudden, SMUUUUSH! Suuuub got buried underneath a very large and angry rock!
After about an hour's worth of chippin (really, it was a lot of chippin!), we finally managed to set him free, hopefully none the worse for wear. Phew!
A KI Open Hunt reveals the Fen Messiah (take that, Fen President! :P)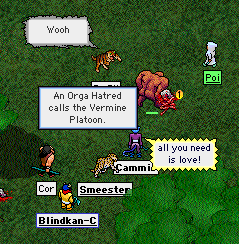 The vermine platoon proceeded to take out our healers. Tricky Orga!!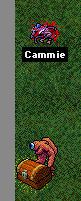 *cry*
A little fun with the hubby at Coli: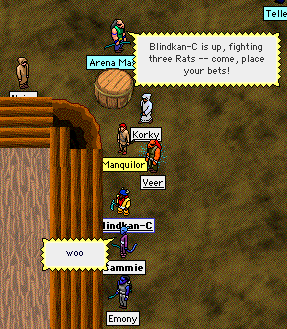 Cause two just wouldn't have been challenging enough. *nod*
It was touch and go for a while, but at last he prevailed. :D
Poor Ackkbar was so afraid, he jumped right into the lava! Only Ackk could get caught between one trap, and another trap...
Til next time,
~ Cammie