Cammie's Story ~ Milestones, celebrations, and a family outing!

Well first I wanna congratulate my hubby BKC on passin 4th circle! Woo great job sweetie (though I wish I had been first *cough*)! Anyways, to celebrate I bought a cask of stout: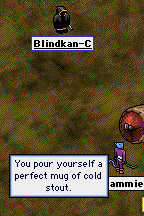 Don't let the sober sketch fool ya. As tribute to my hubby's proud Dwarven heritage, I assure you he got very drunk until he fell over! I just happened to be too tipsy to make a sketch at the time. :P

Then it was my turn to pass 4th! FINALLY, I might add. :P My favorite part was getting this snazzy new belt that matched the outfit I stole from my hubby, I mean, my new outfit. :D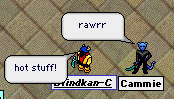 Then more celebrations as BKC, myself and some friends founded our very own clan dedicated to mid-level adventuring, Safari!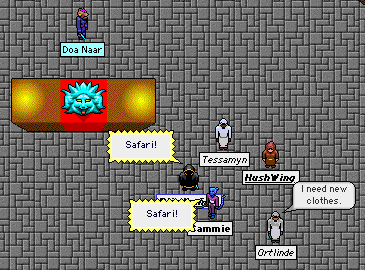 It was a difficult decision to leave OWE, and I want to thank them for welcoming me into their clan. It was an honor. However, Safari seems like the ideal next chapter in my exile, and we have already grown quite a bit. Recruit Umzara shows true Safari spirit:




Zo Safari!

We had a quiet moment in the midst of all the celebrating, when we took our rapidly-growing Dwarfens on an outing to this serene spot on Gungla Island. Family vacation paradise!




Like her momma, our little Nea'mora loves splashing and playing in the water.

Phemurr, however, is definitely his daddy's son. Always lookin for trouble!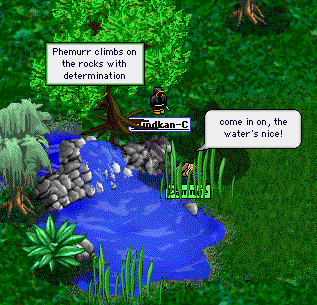 It's nice to take moments like this, to just relax and appreciate the love of family. They grow so fast and soon they'll be out adventuring on their own (though this Momma Fen is not quite ready to think about Phemurr wielding an axe... erp!)

Til next time,
~ Cammie