There should be a big neon sign at the entrance!
Sometimes stating the obvious is the way to go.
This rescue sketch illustrates what I missed most during my captivity ~ the sense of community, the mission of leaving no fen, dwarf, or zo fallen. So here is a big TANKS to those who rescue and a hope I can return the favor someday. I love you guys! *Cammie gets a little misty-eyed*
Excuse me, I got a little verklempt there. Where was I?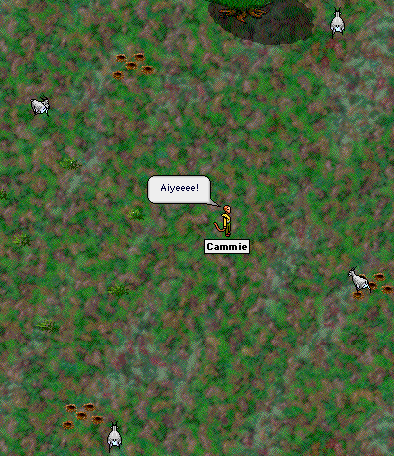 AGGGGHH MY WORST NIGHTMARE!!
Til next time,
~ Cammie
Cammie's Story ~ Adventures in the Rank Palace