Bawkmas has come to Puddleby, the season of good cheer, eggnog and chickens!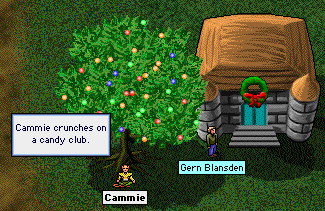 Town was decorated beautifully and there were many yummy treats to be had.
Even the Noids were in the holiday spirit!
A cold and snowy area appeared in North Field, full of many fierce critters. Fighting there reminded me of fighting the Rage in the circle test, except each whiff was an arctic blast! brrr!
Cammie got run over by a Snowbuck. (Sorry, I couldn't resist. :P)
We were rescued by none other than Santa Chicken himself! But there seemed to be some dispute over the lack of presents.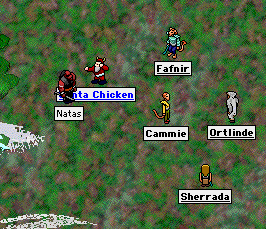 In Round One, we have Chicken vs Zo!
Time for some revenge. Take that, umm, snow vermine!
Merry Bawkmas everyone :)
Til next time,
~ Cammie
Cammie's Story ~ Bawk Bawk!