After an epic (and mildly drunken) night in the Rank Palace, I finally got a new message from Atkus: "there is not much more I can teach you." Oh if only he knew! But I was very excited. And I saved up enough coins to buy a broadsword! So feeling quite badass and swaggery, I joined the Open Hunt at the Mountain Glen.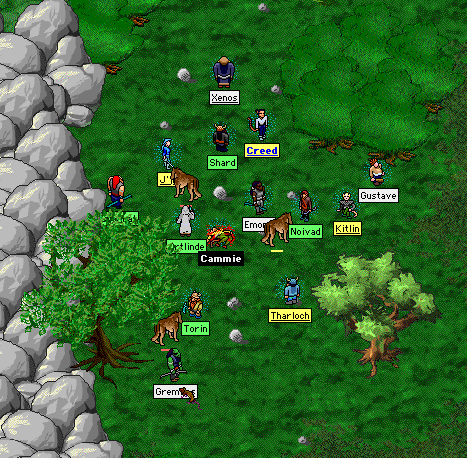 Well at least the ground was particularly soft and lush!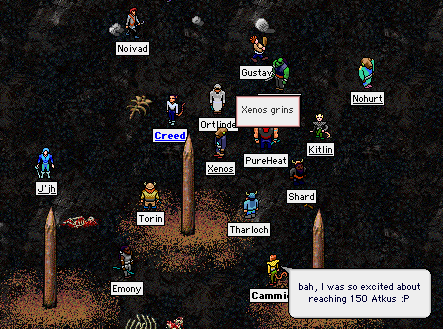 Unfortunately the Trool things didn't get the memo.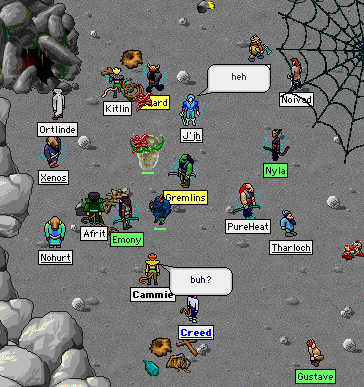 Annnd we're attacked by something that looks like a Jello mold.
Nope, not my best day. But the Open Hunt is always fun anyway! :)
The day before, I took in an afternoon of theater courtesy of the Puddleby Players. A little culture is always nice in between bashing stuff!
The opening act is escorted offstage before the fruit starts flying.
The play was wonderful! Something about Bawkmas, and chickens, and the true spirit of giving (I think). I laughed, I cried, it was an emotional rollercoaster. I give it two paws up!
I thought Stora outacted everyone. He has a quiet charisma that just oozes off the stage! Or was that his injuries?
Til next time,
~ Cammie
Cammie's Story ~ Action and culture!