One day, several unsuspecting townsfolk were abducted by a big scary fire drake and taken to DI! I went along to stare at them, I mean, help rescue them!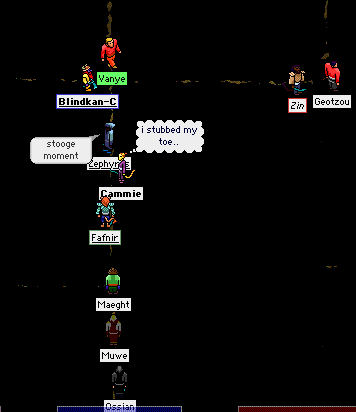 What is this crazy place?! We were all scraped and bruised when we got outta this tunnel. As if that wasn't enough...
We're gonna do
what
, now?
"Oh hi there, we're your rescuers, we'll be with you just as soon as we stop smoldering!"
The good news is, we actually rescued them from the drake! And by "we" I mean... I was there. =)
And who could forget this crazy KI hunt? For my first adventure in KI's interior, it was certainly memorable. :P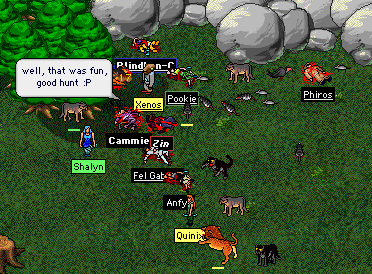 But... we just got here!
Not long after that I fell again, when I was burned by a fire and then a tree landed on me. Needless to say I wasn't able to move for the rest of the hunt!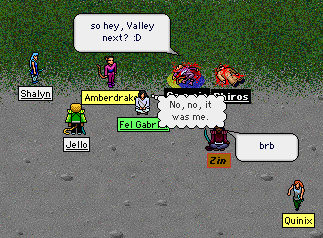 Hey, I'm ever the optimist. =)
I tried really really hard to tag these, but no luck (ow!)
Well even though I spent much of the time fallen and we all ended up having to depart, is it strange to say I had fun on this hunt? Yeah, probably. :P
Til next time,
~ Cammie
Cammie's Story ~ Crazy island adventures!