Well this week's MAP hunt was very fun and successful! We had some great healers, and I think the hunt will be more fun if it continues to be more open like this one.
MAP planning at its finest. =P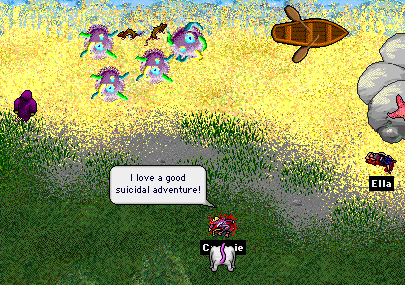 This should be my new adventure cry, methinks.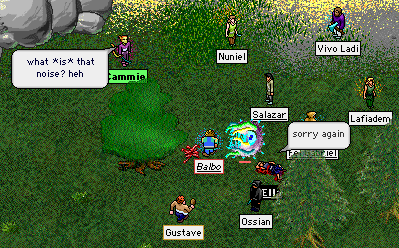 Those things make the most unearthly sound. Next time we come here I'm stuffin cotton in my ears!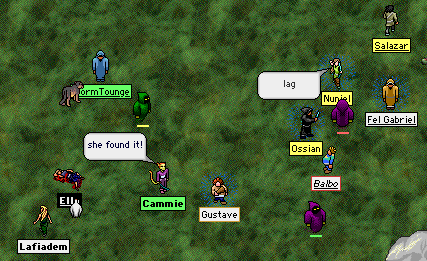 We had a very new healer along, and she ran into a few mishaps with the natives. :P It was nice to be able to have a few young folks along this time. :)
Heh heh heh... is this why no one wants to hunt with me? *evil glint*
Well everyone left the island on their own two feets, except for this Wickedew I had made into a trophy for our new house: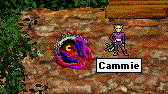 Pretty... wicked, eh? =)
Til next time,
~ Cammie
Cammie's Story ~ MAP expedition to Noth