Cammie's Story ~ A whole mess of hunts, part one!
(And it's, y'know,
me
, so the word "mess" should probably be taken literally. :D)
Apparently the Wendies have been gettin' busy in the foothills lately!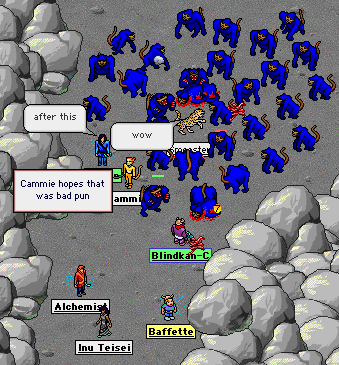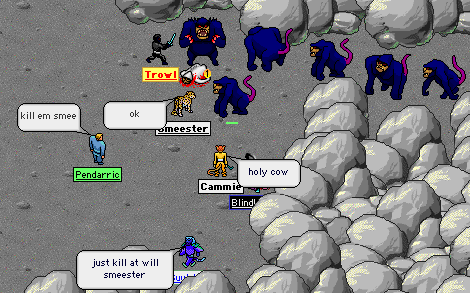 Large Angry Midnight Wendeckas should really not take fertility drugs. Yipes!
Twice I ranked right after falling. Is somebody trying to tell me something??
Next, the Open Hunt returned to the Barrens. Golly, I can't imagine why they call it that!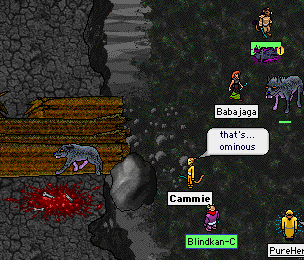 The last group didn't seem to fare too well. Hopefully we can do better!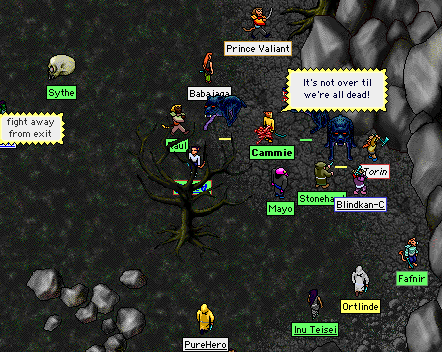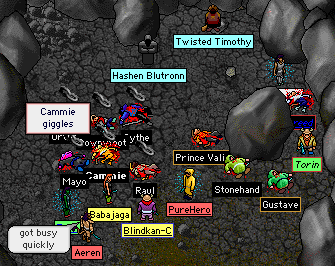 I didn't do it, I swear!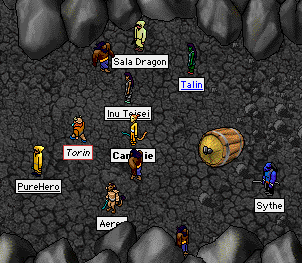 Somehow we made it alive into the rebel base. They didn't attack, which I guess means we had gained esteem? (I am still a little fuzz-brained on the whole esteem thing, but I'm generally pretty fuzzy anyways!) It was neat to see the inside of the base, but they could really use a good decorator! Or... a decorator.
Finally, a look at Gandor and BKC brightening up a Foothills hunt with their new colored helmets. Pricey, but worth it I say! Lookin good! =)
Part two comin up!
Til next time,
~ Cammie